News
End of Season Field Reports
2009-2010 Field Season
Physical Properties of the WAIS Divide Deep Core (I-168-M)
NSF-OPP supported
PIs: Richard Alley (Pennsylvania State University) and Kurt Cuffey (University of California-Berkeley)
Field Team:
John Fegyveresi
Season Objectives:
To obtain samples from 20-meter depth intervals from the WDC06A ice core, prepare and characterize various physical properties of those samples, and gain additional useful information from observing snow pits and surface evolution.
Season Note:
John Fegyveresi deployed two weeks earlier than required for physical properties studies, in order to assist members of project I-477 prepping, packing, and shipping ice cores that were stored on-site during the 08-09 season.
Field Season Overview:
The 09-10 season went exactly as planned. John Fegyveresi deployed to Antarctica on schedule, and first prepared cargo in McMurdo for projects both I-168 and I-477. Following a few weeks of weather delays, he arrived at WAIS Divide on November 22nd. For the first two weeks at WAIS Divide, John assisted I-477 project members with the packing and shipping of the ice cores that were stored on-site. Once new drilling began, physical properties samples were received at intervals of 2 sets per day. These sample sets included both horizontal and vertical sections taken at 20-meter intervals. During a normal daily shift, John cleaned, prepped, mounted, and glued each sample appropriately before packaging them up for shipment in individual storage bags. By the end of the season, every sample had be mounted and packaged from depths of 1500 meters up to and including 2560 meters. All samples were included in the ice shipment that was sent back to the NICL for processing and analysis. During his time in the field, John also dug two snow pits from which he took various density and isotope samples. In addition, John documented various surface and crusting observations and also assisted the science technicians with various core handling duties.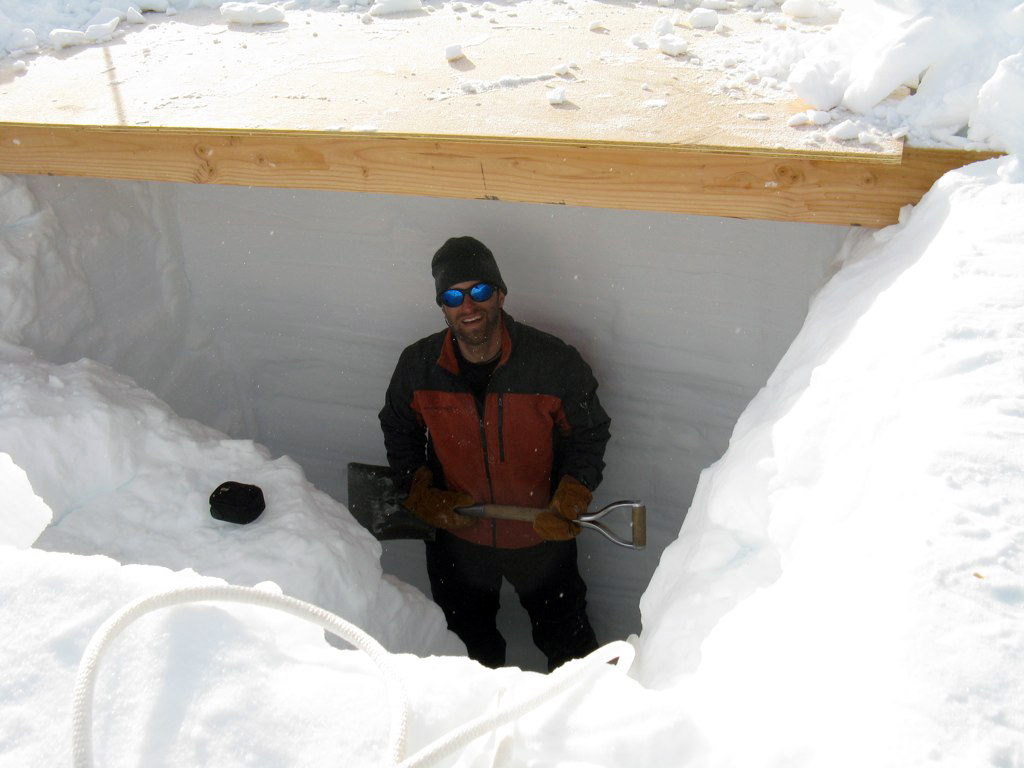 Fig. 1: John Fegyveresi digging a snow pit at WAIS Divide for studies of the physical properties of the snow and ice. Photo: John Fegyveresi.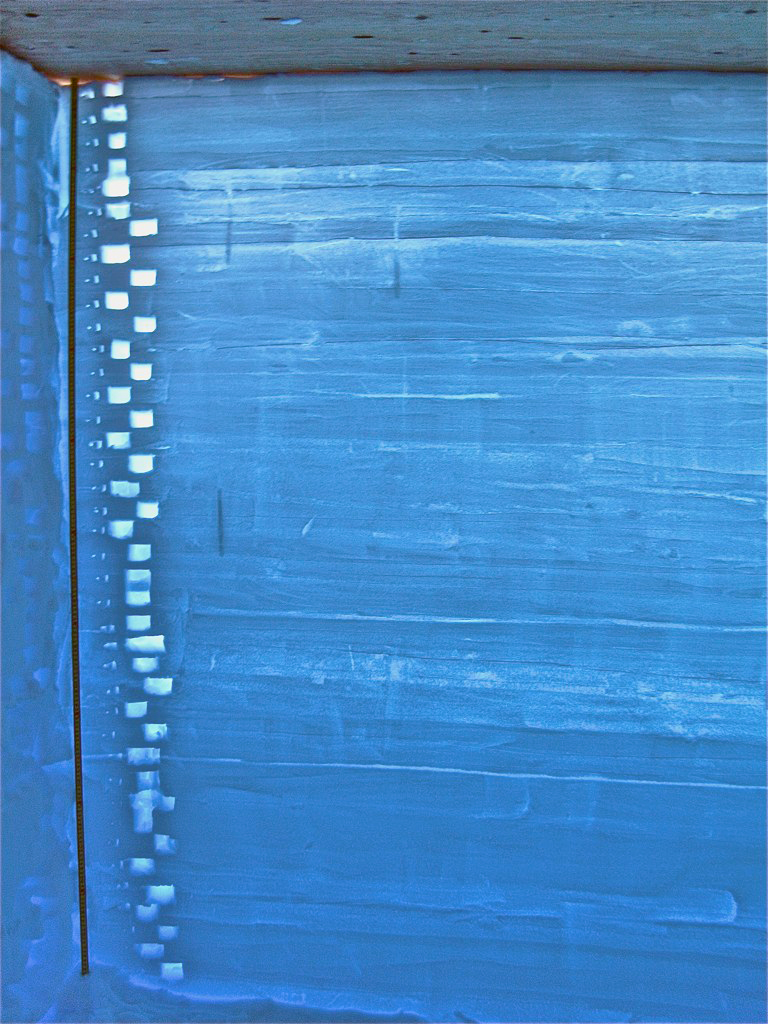 Fig. 2: The finished snow pit after it has been converted to a back lit snow pit and sampled for density and isotopes. Photo: John Fegyveresi.