News
End of Season Field Reports
2010-2011 Field Season
Collaborative Research: Climate, Ice Dynamics and Biology Using a Deep Ice Core from the West Antarctic Ice Sheet Ice Divide (I-477)
PI: Ken Taylor (Desert Research Institute) NSF-OPP supported
PI: Mark Twickler (University of New Hampshire) NSF-OPP supported
Field Team:
| | | |
| --- | --- | --- |
| Aron Buffen | Vasileios Gkinis | Don Voigt |
| Tommy Cox | Heidi Roop | Dominic Winski |
| John Fegyveresi | Kendrick Taylor | Gifford Wong |
| T.J. Fudge | Mark Twickler | |
Field Season Overview:
After a ~16-day weather delay, RPSC opened WAIS Divide via Basler on November 8 with a seven person put-in team. Thanks to Don Voigt's efforts in McMurdo we were able to get a skeleton crew of two drillers (Kristina Dahnert and Jim Koehler) into WAIS Divide earlier than planned, which turned out to be critical in helping us make up some of the lost days. These two drillers worked with the RPSC carpenter crew to assess damage sustained by the Arch over winter and began repairs on the Arch structure and the drill slot.
Drilling operations started on December 16, only about a week behind schedule, at 2,566 meters depth. Throughout the season the DISC Drill routinely produced 20+ meters per day of perfect 3+ meter long cores. There were several instances during the season when there were potential season-ending problems with the DISC Drill, including a kinked cable. In each instance, however, the IDDO engineers and drillers were able to overcome the problems and kept us drilling with a minimal amount of drill "down time". Due to the delayed camp opening and challenges encountered with the drill, the drilling was extended through January 29th, five days later than originally planned. On January 28th the season's depth goal was reached at 3,331 meters (10,928 feet) - making the WAIS Divide Ice Core the deepest ice core ever drilled by the U.S. and the second deepest ice core ever drilled by any group.
Acknowledgements:
Many people were part of the team that made this possible, and some of them really stepped up this field season. Nicolai Mortensen was at WAIS Divide a month longer than planned. At several times the success of the season depended solely on his brain and hands. Jay Johnson, Kristina Dahnert and Gifford Wong relentlessly pushed to get to the depth goal while keeping the crew in good spirits during stressful times. Paulene Roberts kept the camp running smoothly and well integrated with the coring operations. Julie Palais was our advocate in McMurdo and in Washington D.C., enabling the project to get more than its share of attention, including the season-saving five-day extension.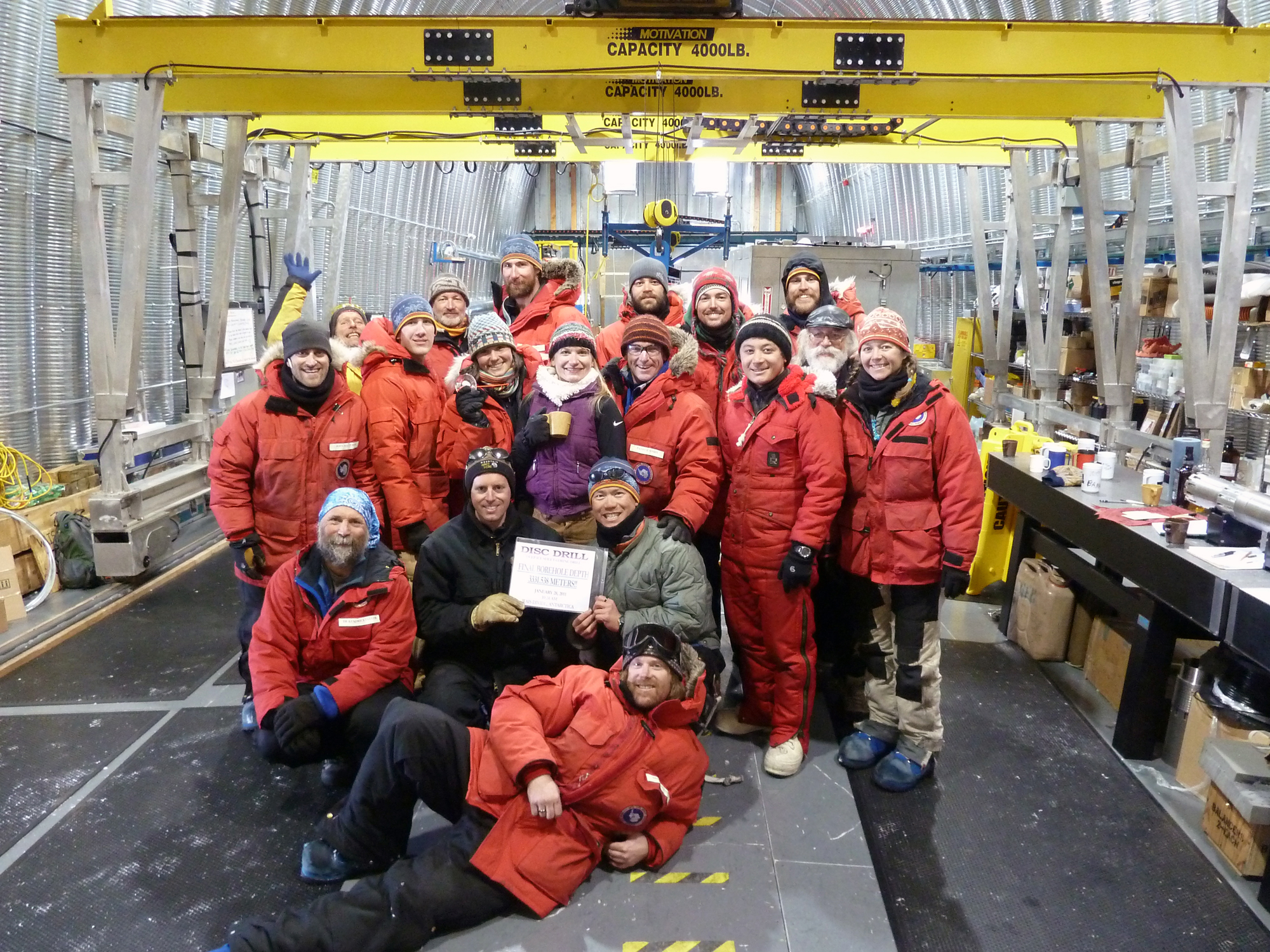 Fig. 1: The WAIS Divide project completed major coring operations on January 28, 2011, after five years of work, reaching a target depth of 3,331 meters making the WAIS Divide ice core the deepest U.S. ice core ever drilled and the second deepest ice core ever collected. Photo Credit: Jay Johnson. Date Taken: January 28, 2011