News
End of Season Field Reports
2007-2008 Field Season
Ice Drilling Design and Operations (IDDO) group Activities at WAIS Divide 2007-2008 (T-350)
NSF-OPP supported
PI: Charles Bentley (University of Wisconsin-Madison)
Field Team:
| | | | |
| --- | --- | --- | --- |
| Laurent Augustin | Scott Haman | Jim Koehler | Nicolai Mortensen |
| Kristina Dahnert | Michael Jayred | Tanner Kuhl | John Robinson |
| Brent Folmer | Jay Johnson | Bill Mason | Paul Sendelbach |
Season Objectives:
1. Complete installation and check-out of drill equipment
2. Core to a final depth of 800+ meters
3. Winterize equipment
Complete Installation of DISC Drill Equipment:
Lead Driller Jay Johnson, Kristina Dahnert, Brent Folmer, Scott Haman, and Michael Jayred arrived at the WAIS Divide Camp December 3 and began the installation of the drill equipment. Four more members of the crew - Laurent Augustin, Bill Mason, Nicolai Mortensen and Paul Sendelbach - arrived on December 17 and assisted with the completion of the equipment installation. Check-out of the drill began on December 28 with the powering-up of the winch. The remainder of the crew - Jim Koehler, Tanner Kohl, and John Robinson - arrived on December 29. Check-out of the drill continued until January 3 when the pilot borehole was reamed with the DISC Drill. Brent Folmer the ICDS electrician on the project left WAIS Divide on January 1.
Bad weather delayed getting the generators on line and facility construction completed and, as a result, set-up and check-out of the drill equipment took about a week longer than would have normally been necessary.
Core 800+ Meters:
The first 1/2-meter of core was drilled accidentally while reaming and clearing the borehole. The first "real" core was drilled on January 4 and the second core on January 5 as core handling equipment was checked-out and adjusted.
Production coring began on Monday, January 7 with the crew operating in two shifts. A third shift was started on January 10. Coring continued through January 20 with a total of approximately 466 meters being drilled giving a final bore hole depth of 580.58 meters.
The amount of time available for production drilling was 9 days less than had been planned and the total depth drilled, therefore, was short of the 800+ meter goal for the season. Average core production was about 37 meters per day with a total of 180 runs made.
Core quality was excellent, although one core was rubble. Average core length was 2.7 meters.
Winterize Equipment:
Once it was decided to stop coring for the season, the crew winterized the equipment to remain at the site and packed components that were being sent back to Madison in two days - far less than the 7 days anticipated in the schedule. All ICDS personnel were out of WAIS Divide by January 22.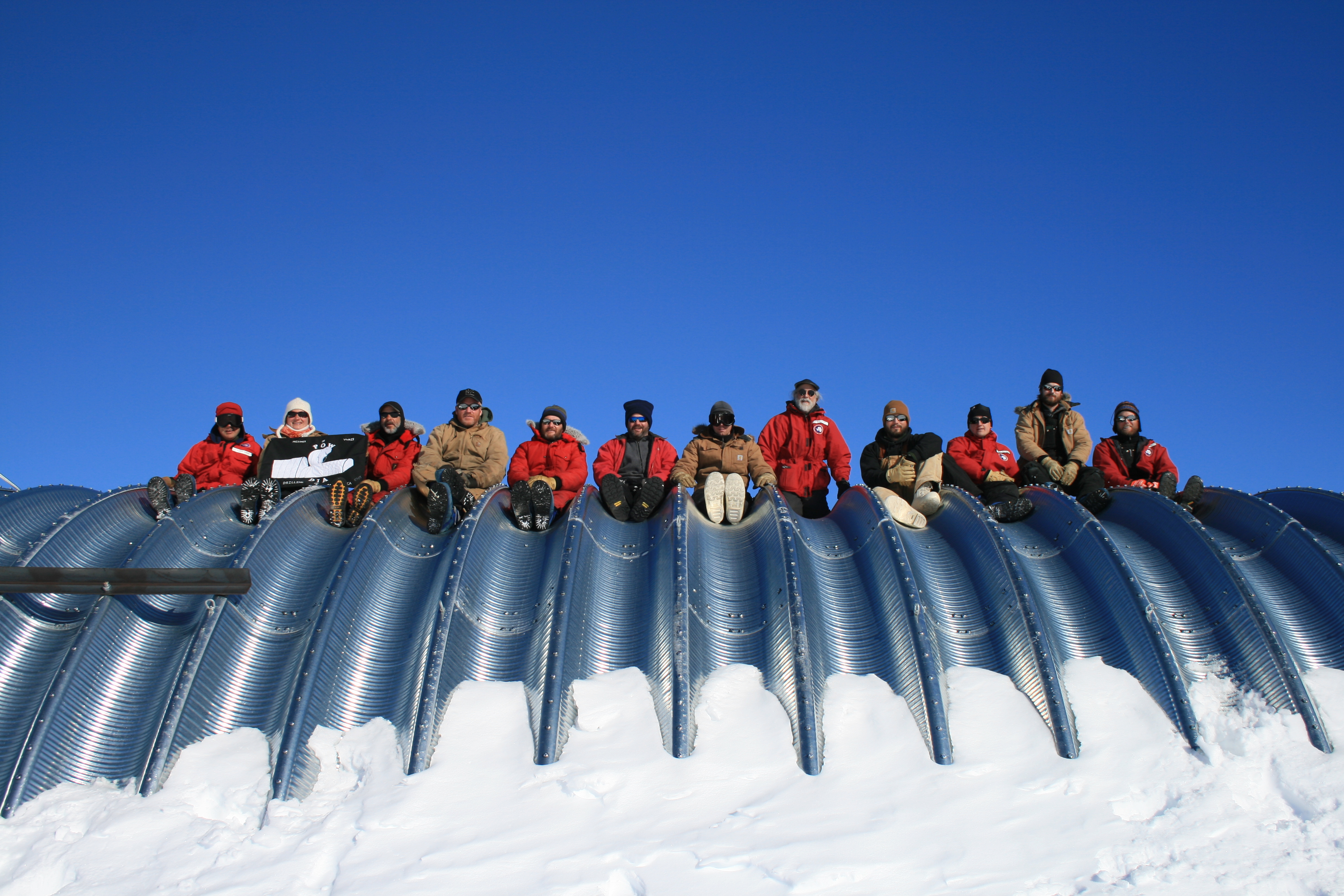 Fig. 1: Ice Coring and Drilling Services (ICDS) group photo (L to R): Paul Sendelbach, Kristina Dahnert, Bill Mason, Michael Jayred, Laurant Augustin, James Koehler, Jay Johnon, John Robinson, Tanner Kuhl, Nicolai Mortensen, Scott Haman and Brent Folmer. Credit: Jay Johnson