News
Field and CPL Updates
2007-2008 Antarctica
December 5, 2007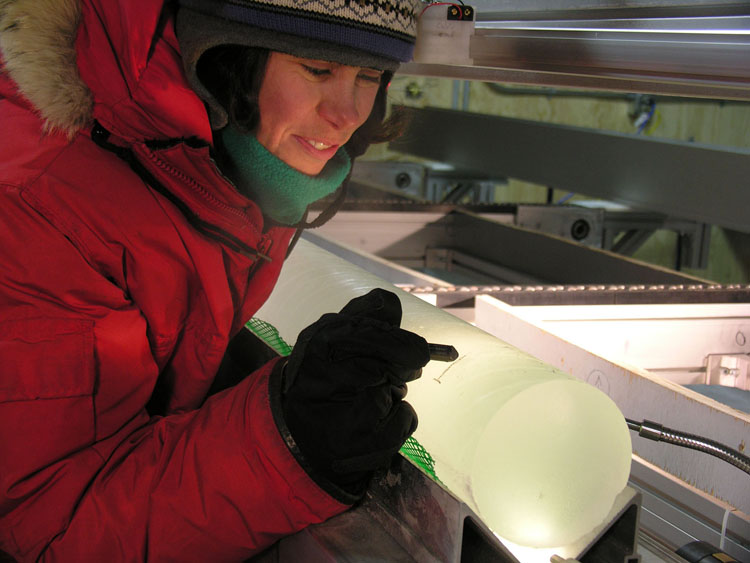 Camp:
Camp operations are in full swing and supporting weekly aircraft missions and project personnel arriving to begin field activities.
D4 tracked dozer is up and running. This is a great addition and sincerely welcomed by the staff.
GOES system and email accounts are up and running.
Camp staff is doing a great job!
McMurdo based cargo coordinator, Sharon Lewis, is doing a fantastic job with supporting the entire camp and project cargo/personnel.
Arch Construction / DISC Drill Install:
The arch construction crew is wrapping up many loose ends and is on schedule with the DISC drill install and core processing equipment.
Science Construction and FEMC are greatly helping the arch crew with trade support.
ICDS, NICL, and SCO personnel are on site and beginning installations.
ICDS MECC machine shop arrived safely.
FEMC is organizing a site inspection of all facilities for 15 December to identify Priority 1,2,3 issues.
Power Module:
Generators and switchgear are due to arrive McM on 06 December 2007.
One Gough Gough and Hamer mechanic is deploying on the same flight. Ben McMasters will help replace Lynn Peters for the installation and commission of the generators and switchgear.
VMF has been great with helping support camp and project requirements including the power module.
Construction of the modules is scheduled to begin a few days prior to the generators' arrival at camp. The expected shipment day is 10 December 2007 from McM.