News
Field and CPL Updates
2011-2012 Antarctica
November 11, 2011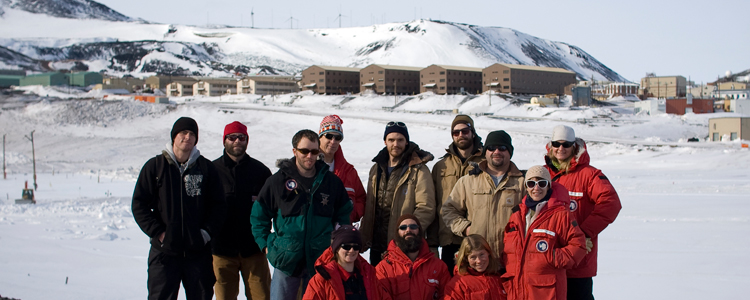 This is the first field update for the 2011-2012 field season. We are happy to report that the put-in crew, led by Camp Manager Dean Einerson, made it to WAIS Divide on 5-Nov. They had to try for 6 days (since 10/31) for the weather and equipment to cooperate. The photo above shows the crew before leaving McMurdo. We hope they are still smiling that much at the end of the season!
Flight #2 arrived on 9-Nov and flight #3 arrived on 10-Nov bringing the camp population (camp staff and construction personnel) to 28. Doug Forsythe reports that they have been over to the arch to start preparations for the logging winch set up. As expected, there are large drifts that will need to be dug out before they are able to gain entry into the arch. Camp set-up is coming along quickly and everyone at camp is doing well and in good spirits.
Don Voigt is the Science Coordination Office Representative this season and is scheduled, after a flight cancellation yesterday, to depart the USA today. Don will be providing updates throughout the season.