News
Field and CPL Updates
2010-2011 Antarctica
December 27, 2010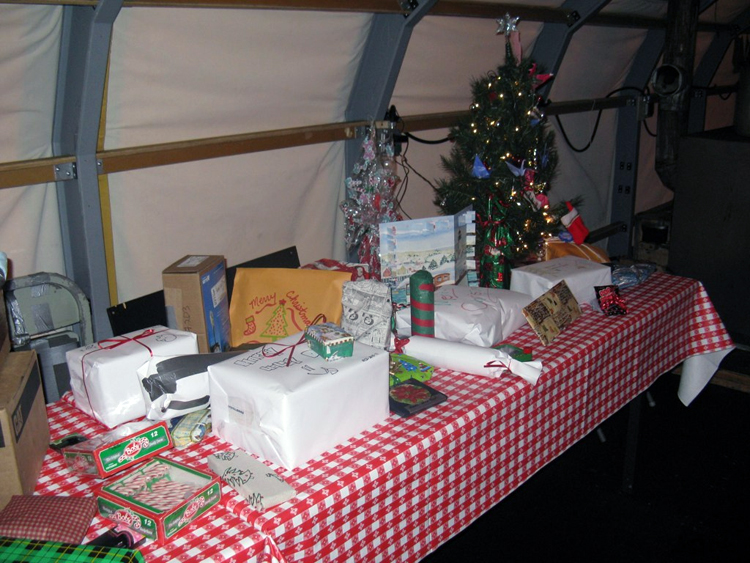 Dear WAIS Divide Enthusiast,
It has been a productive but challenging week at WAIS Divide. Currently we are at 2,672 m, which is about 23.6 kyr. Despite several equipment complications the drill and core handling crews collected 90 m of core. The drill, core handling, and camp crews celebrated Christmas with a day off and an enviable feast and celebration. On Sunday December 26 the drill and core handling crew was back at work while the camp staff (RPSC employees) took a second day off. The camp staff had made their big push during the camp put-in, and the Sunday off did not slow down the drilling. Nicolai extended his field season through Christmas and got the new drill motor control boards working. This is the third year in a row Nicolai has overcome a challenging engineering problem in the field. We would still be drilling firn without this help.
Below are the two SITREPs from Giff and Krissy that provide all of the details.